An Aunt's Animal Alphabet – Now available!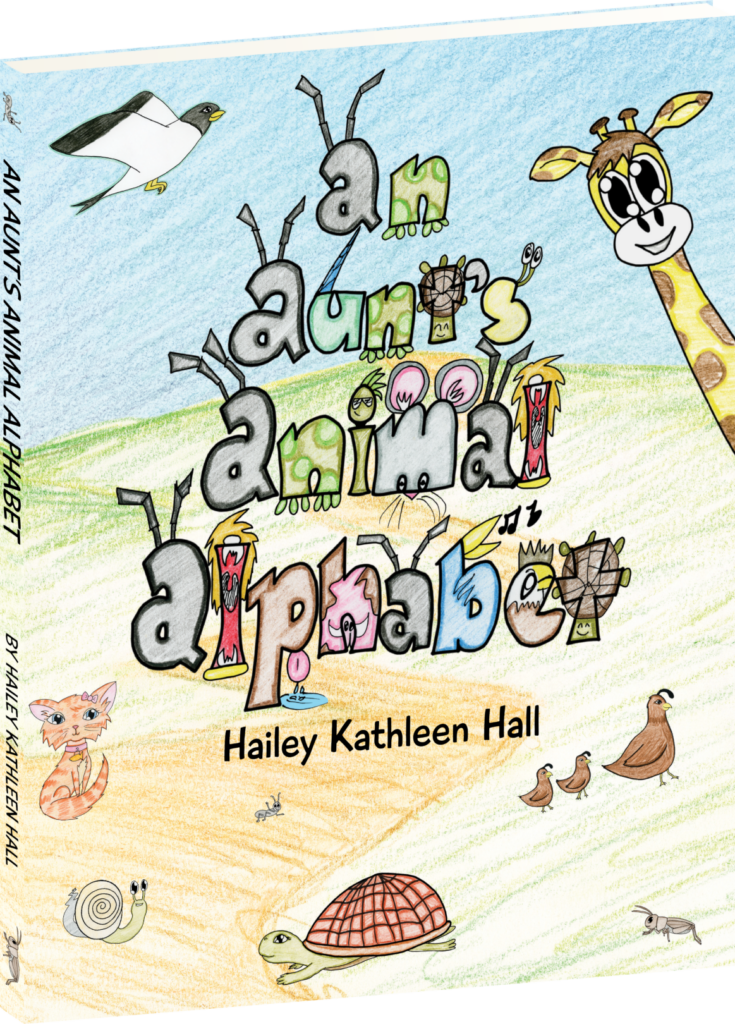 An Aunt's Animal Alphabet
Now Available!!
Let Aunt Hailey take you on a journey around the world
and meet the animals that inhabit it in An Aunt's Animal Alphabet!
From the giant giraffe in the savanna to the friendly fish in the sea, the majestic eagle in the sky and the playful puppy in the park, this book is sure to be a hit with little ones of all ages as young readers explore different animals and each creatively drawn letter they represent.
With the vibrant illustrations that bring this captivating alphabet book to life, you and your little one will enjoy reading it again and again!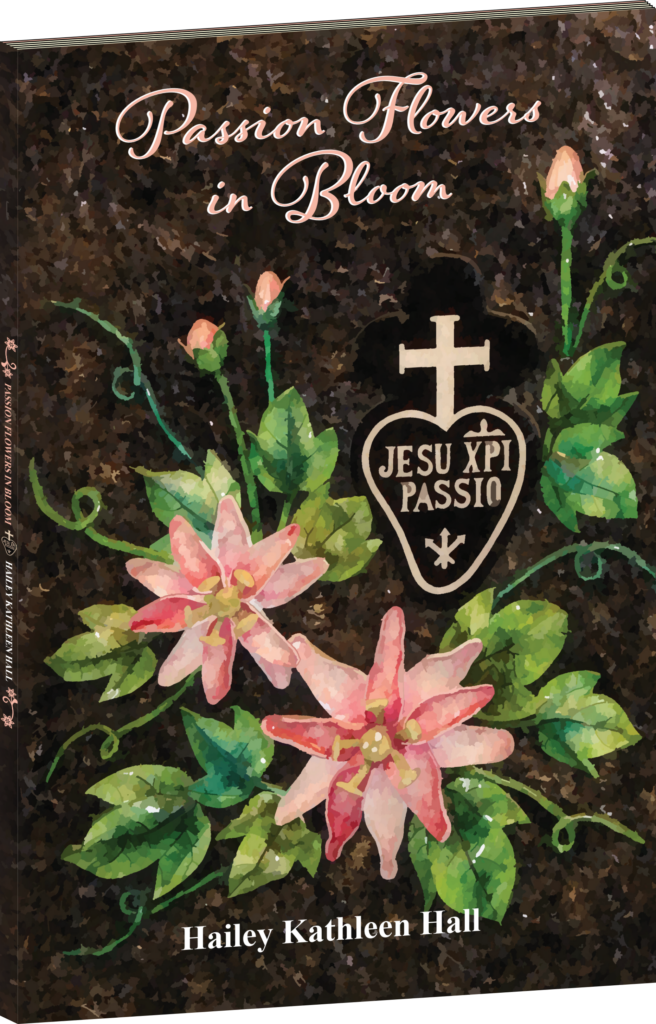 Passion Flowers in Bloom
Fruits of the contemplative life for meditation and prayer
Passion Flowers in Bloom enlivens a love for our Lord through charming illustrations and touching poetry. Cultivating an eye for seeing God in the little things, Hailey Hall invites us into humble contemplation. Adults will find this collection a valuable tool for meditation. This little volume also can assist teachers and parents in helping children appreciate the gift of a religious life rooted in the Passion of Christ. Like dainty blossoms, Hailey's simple imagery expresses profound truth and beauty that calls us to deeper faith.
To learn more about this book, listen to the foreword by the author in the following video:
December 2023
Sunday
December
3
9:00 am

– 12:00 pm

Book Signing at SCA's Breakfast with Santa in the School Cafeteria

2023-12-03 Hailey Hall Book Signing Flyer Simple - Generic.pdf

Join me for a Book Signing!!!

I can't believe it's almost Advent, and then… CHRISTMAS!!!

If you are free on December 3rd and need to get a last-minute Christmas gift (and a distraction for your little one!) Join me at St. Clare of Assisi's annual Breakfast with Santa and grab a signed copy of my new book, An Aunt's Animal Alphabet!

The Breakfast is after the 8am and 10am Masses (so be there around 9 or 11 if you are not attending Mass) at St. Clare of Assisi Catholic Church in Ellisville, MO and is open to all families in the area.

I will have copies of Passion Flowers in Bloom as well as necklaces and rosaries available for purchase too.

Hope to see you there!!